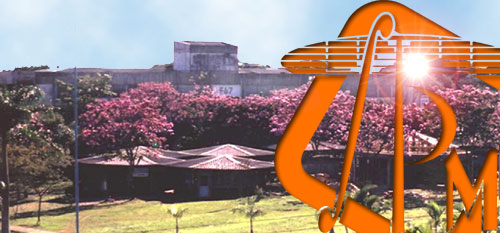 Department of Mathematics - UEM
About the Journal
The Bulletin of Parana´s Mathematical Society, named Boletim da Sociedade Paranaense de Matematica (BSPM) was founded in 1953. The BSPM is the oldest Brazilian mathematical journal in press and has published, during this period, important researches from outstanding mathematicians and logicians from all over the word. It is an indexed journal (Zentralblatt, AMS, CISTI, etc…) that uses independent arbitration in the selection process of its submitted research papers. It had its publication interrupted in 1999, due to a number of factors .
As a consequence on May 2002, the head-office of the BSPM's sponsor, the Parana Mathematical Society ( Sociedade Paranaense de Matematica , SPM), was officialy transferred to the State University of Maringá (Universidade Estadual de Maringa - UEM), at the Department of Mathematics.
The 1999 issue of the BSPM, which had been suspended during the crisis, is now in press. The new administration board of BSPM is now launching a new series of the journal, which will be inaugurated along with its 2002 volume. In this new series the Editorial board is being renewed. Therefore, BSPM is being continued and will keep its scientific excellence pattern.

Sociedade Paranaense de Matemática
Departamento de Matemática - UEM
Avenida Colombo, 5790 - Campus Universitário
Maringá - Paraná - Brasil - CEP 87020-900
fone: +55 (44) 3261-4933 Telefax: +55 (44) 3261-4504
spm@uem.br or bspm@uem.br